The Highlands is About to Get Some Fiber
Posted by Bea Metts on Monday, September 25, 2017 at 4:44 AM
By Bea Metts / September 25, 2017
Comment
Google Fiber
by BEA METTS, Agent and Co-owner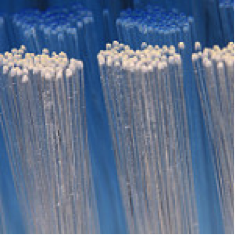 Construction on Google Fiber in the Louisville Metro began in June but the Highlands was just wired in August when technicians landed in the neighborhood.
Hutchins Telecom dug a micro-trench about 2 inches deep and a ½ inch wide beginning August 30. This trench stars around Tyler Lane and Whiteway Avenue in the Gardiner Lane neighborhood. Prior to hitting the Highlands, similar trenches went down in the Portland neighborhood and a small portion of the Newburg area. While Google Fiber has refused to comment on which neighborhoods will be wired next or the rate of progress toward completion, it is clear Google is here to stay.
Making that abundantly clear was the recent ruling against AT&T. A judge ruled that AT&T's lawsuit against Google regarding utility poles should be dropped cementing Google as a future internet service provider in the area. This is good news for the Highlands because business owners and homeowners will soon have more choice in how they get connected. In addition, Fiber is purported to offer a significant speed increase from the services that are currently available.
Source: The Courier-Journal