Picnic for a Purpose
Posted by Bea Metts on Friday, August 4, 2017 at 3:48 PM
By Bea Metts / August 4, 2017
Comment
St. Joseph Children's Home Does Summer
by BEA METTS Agent/Co-owner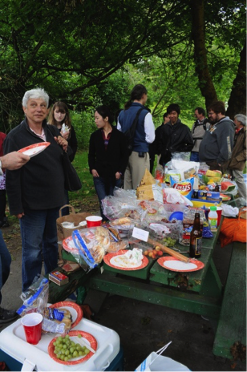 For 167 years St. Joseph Children's Home has hosted the annual picnic that benefits the children they serve. The largest picnic in Kentucky averages attendance at 60,000 for Saturday alone!
If you are looking for something to do on August 11 or 12, you can mark the 168th annual picnic on your calendar. Volunteers gather to host games, serve food and drinks, direct parking and man the various booths throughout the weekend. The picnic is Friday from 5-11 p.m. and Saturday from noon until midnight. Friday night there will be live music from 6 p.m. until closing. The opening band is Danny Flannigan and The Rain Chorus followed by Rumours: A Tribute to Fleetwood Mac.
St. Joseph Children's Home is located at 2823 Frankfort Ave., and the picnic will be on the front lawn. You will find some parking on Brownsboro Road and additional parking will be located at the Southern Baptist Theological Seminary with a shuttle service available. The primary sponsor this year is Kosair Children's Charities with various other corporate sponsors located throughout the metro area. For more information on booths and activities, please visit http://sjkids.org/picnic/.