Paint the Town
Posted by Bea Metts on Wednesday, September 13, 2017 at 6:30 PM
By Bea Metts / September 13, 2017
Comment
Just Not Literally
by BEA METTS, Agent and Co-owner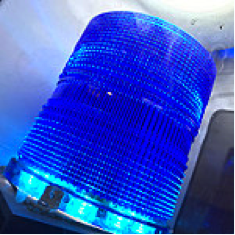 On the night of August 12, the historic monument of John Breckenridge Castleman was vandalized with someone painting the words "Never Again" on the side of his horse.
Castleman was a Confederate officer in the Civil War which is the most likely cause of this vandalism due to the recent events in Charlottesville, Va. Authorities have yet to catch those who committed the vandalism on the statue. However, they are searching for the vandals as the statue is circa 1913 and is made from bronze which makes it of some value. In addition to this, the cleanup was an obstacle for city workers who were unsure how to proceed because of the material in question. Since then the job has been billed at $8,200.
Residents of the Highlands expressed disappointment at the vandalism, but some empathized with the vandals as well because of the connection between Confederates and the recent wave of white supremacists. Mayor Fischer has called for a review of all city art for links to slavery calling for residents to consider all viewpoints of history. If you have any information on the vandalism you should contact authorities. Alternatively, if you have an opinion on the statue you should contact city representatives to request information on how best to express your views. The Highlands neighborhood is an historic neighborhood but it is known for being quirky, fun and inviting. Let's keep it that way!
Source: The Courier-Journal