Home Trends for 2020!
Posted by Bea Metts on Wednesday, February 26, 2020 at 6:00 AM
By Bea Metts / February 26, 2020
Comment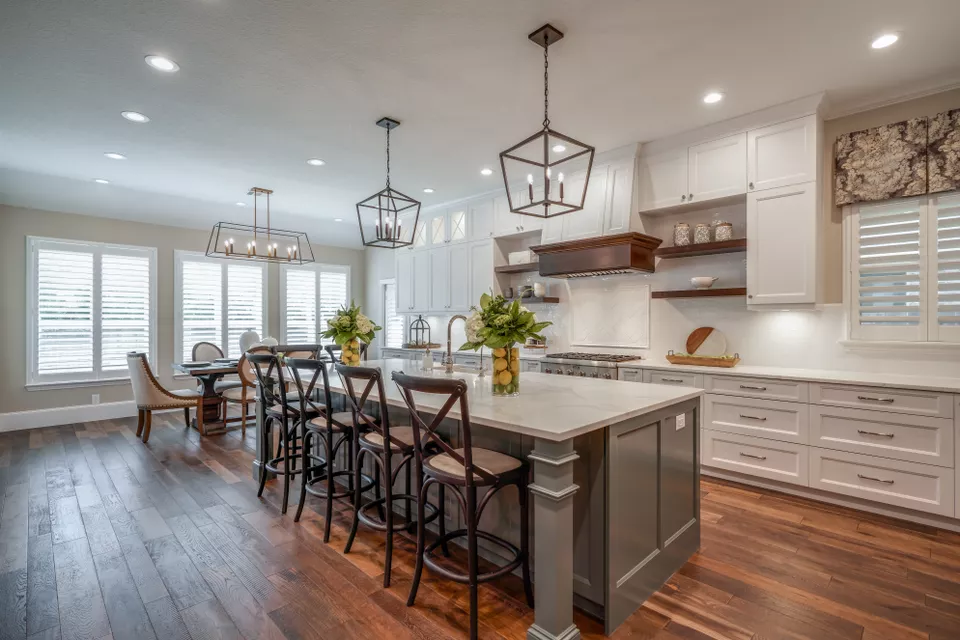 From colorful Kitchens to pretty powder rooms. Check out these trends sure to hit the home in 2020. Whether you're settling into your dream home, sprucing up a house to sell, or just looking to make some changes, here are some predictions for hot home décor trends in 2020!
Colorful Kitchens – The classic white kitchen has held its top spot for years, but décor experts predict that 2020 will bring more color into the kitchen, like grays, soft blues, and natural wood elements. Wood Range Hoods – As homeowners seek to bring warmth to their farmhouse-style décor, wood range hoods are a rising way to marry cool color palettes with warmth and whimsy.
Formal Dining Rooms – More and more homeowners have gone casual with their eating spaces, but it's looking like formal dining rooms will make a comeback, with new focus given toward the impact and statement a great dining room can create.
Seating in the Bathroom – As bathrooms become more useful as a spa-like retreat in the home, extra seating can be a valuable asset, whether it's a window seat, a bench, a cute vanity seat, or a catch-all chair by the bathtub, seating in the bathroom is a logical next step in decorating. Tiled Bathtub Aprons – Tiles have long been used as an inexpensive way to create beauty in the bathroom, but the experts are predicting that this year will see an expansion of the idea, with bathtub aprons the next option for a quick spruce-up. Double Floating Vanities – Homeowners have been growing in their use of floating vanities. They open up space and create a clean, minimalist feel. This year, there will likely be a rise in double floating vanities.
Creative and Clever Laundry Rooms – The functional laundry room has been neglected in design for too long, and experts predict that 2020 will see a burst of creative ideas for both beautiful and functional laundry rooms.
Fully Wrapped Powder Rooms – The pint-sized powder room has been a creative outlet for the home for a while now, often sporting accent walls and brighter colors. This trend will probably expand, with whole rooms being wrapped in a single image or bold wallpaper.
[Source: SouthernLiving.com]