Highlands Welcoming a Vegan Restaurant in a Familiar Location
Posted by Bea Metts on Saturday, February 3, 2018 at 10:58 AM
By Bea Metts / February 3, 2018
Comment
The former Monkey Wrench building will soon be a brewery and Vgrits Food Co.
By BEA METTS, Agent/Co-Owner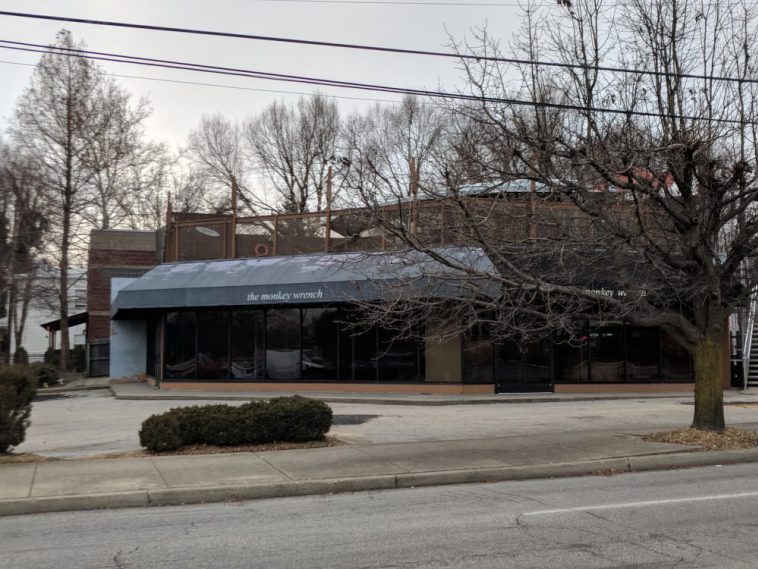 The former Monkey Wrench building will be the new home to a combined brewery and vegan restaurant. Credit: Kevin Gibson
Vgrits Food Co. has been a Louisville food truck staple for years, and this spring, the owners' dream of opening a location will become a reality in the Highlands.
The new specialty restaurant hopes to open in April at an old Highlands favorite location, the former building of the Monkey Wrench restaurant. The building is being renovated to house Vgrits and a new brewery, which will be called False Idol Independent Brewery. The menu will be familiar to those loyal to the food truck – a combination of organic healthy meals like salads and fruit dishes with their staple vegan junk foods.
The audience for this restaurant will be narrow, but that's what makes the Highlands a perfect location. The new vegan eatery and brewery will be located at 1025 Barret Ave.
[Source: Insider Louisville]