Highlands Constructing Louvelo Station
Posted by Bea Metts on Thursday, July 6, 2017 at 12:00 AM
By Bea Metts / July 6, 2017
Comment
Bicycle stations similar to Red Box, but with no fee
by BEA METTS Managing Partner/Agent
Last month Louisville's new bike sharing program, Louvelo, was announced as a supplement to current public transportation in the city. Louvelo is part of the Move Louisville transportation plan. Move Louisville is intended to increase accommodations for pedestrians, cyclists and public transit riders.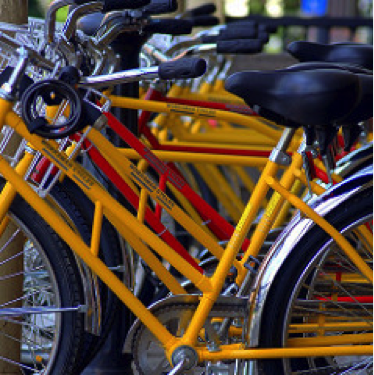 Louvelo offers several "stations" in and around downtown where people can find bikes, ride them to their desired location and then drop them off at the same station or a different one. The service is intended to work like free Red Box for bikes and will hopefully ease traffic and contribute to a greener city. To begin the program, more than 300 bicycles have been purchased and placed in downtown, Old Louisville and NuLu. There is no charge to use a bike and you can use the Transit app to find the current stations. Fifteen more stations are currently being built with one located in the Highlands.
Give your wallet a break, enjoy the summer weather and avoid traffic by taking advantage of this program. The bikes are especially helpful if you don't want to lose your parking spot and have a short distance to go. This program just adds another layer to the Highlands; making it possible for almost anyone to lead a life independent of a motorized vehicle in one of Louisville's most walkable neighborhoods.
Source: The Courier-Journal