Get Out Your Dancin' Shoes
Posted by Bea Metts on Wednesday, October 4, 2017 at 4:10 PM
By Bea Metts / October 4, 2017
Comment
Or Maybe Just Your Bike
by Bea Metts, Co-owner/Agent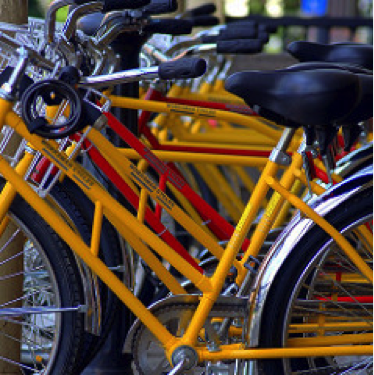 Depending on your point of view, CycLOUvia is either going to be a wonderful initiative to get Louisvillians moving and thinking about alternate forms of transportation in the city, or it's going to be a headache because of all the street closings and detours.

Whatever your perspective, it is coming. On October 22, CycLOUvia will make it's way through the Highlands. Bardstown Road/Baxter Avenue will be closed to vehicular traffic between Douglass Boulevard and Broadway from 2 p.m. to 6 p.m. Police will be stationed at major intersections like Grinstead Road and Eastern Parkway to monitor crossing traffic, so some of your routes may be open. Continuing on the bright side, there are many businesses that will be open and offering great sales in honor of the event.
CycLOUvia is named in honor of former city official, Tom Owen. Owen was a long-time member of the Louisville Metro Council and a biking advocate. This year's event will be the 12th since 2012 and the sixth that has had Bardstown Road as its central location.
As part of the Mayor's Healthy Hometown Initiative, this event draws thousands of people.. Mayor Fischer said in a release that the events involve not only closing the streets to cars but "opening them for fellowship and fun."
Source: The Courier-Journal