A Night With the Living Dead
Posted by Bea Metts on Sunday, August 13, 2017 at 12:43 AM
By Bea Metts / August 13, 2017
Comment
Louisville's Zombie Walk
by BEA METTS Agent/Co-Owner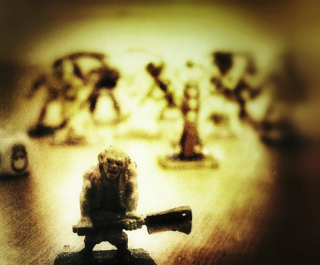 On Aug. 26, 2017 at 8:29 p.m., the undead will descend on Louisville with a plague of over 42,000. The Louisville Zombie Walk is a free event located on Bardstown Road.
While the walk itself begins at 8:29, showing up early will give you time to explore the area — taking in the live music, food, participants in costume and the all-new zombie market. If you are considering becoming undead yourself, there will be a costume contest in front of Hopcat beginning at 6:30 p.m. Categories for the contest include: scariest zombie, funniest zombie, hottest zombie, best child zombie and best zombie couple. The contest does not have an entry fee. Winners will be announced on Stage 2 in the Party Zone at 11 p.m.
If being a member of the legion of walking dead is not quite your thing, feel free to explore the area bars, restaurants and shops that will be participating in the festivities. Take a moment to swing by the costume contest, and cast your vote in each category. While you're at it, be sure to get your LZW cup for specials at local bars. For participating locations you can visit: http://louisvillezombiewalk.com/vendors/#.WX612ojyu00.
Have a lively night with the undead!